Styled to a T: The T-Shirt Collection
A wardrobe mainstay, the t-shirt has the versatility to support, or take centre stage.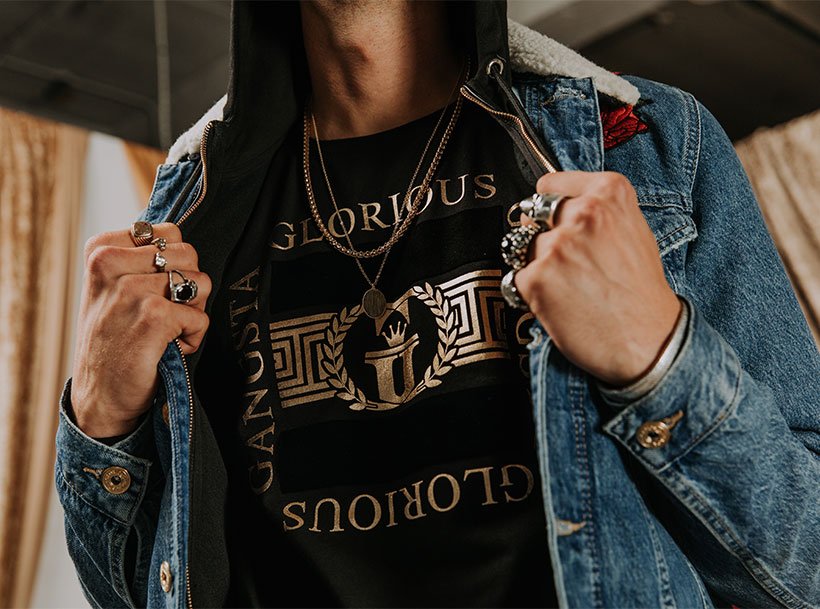 Originally worn as undershirts as far back as the 19th century, the humble t-shirt made it's way from underwear to casual wear and has been an essential ever since.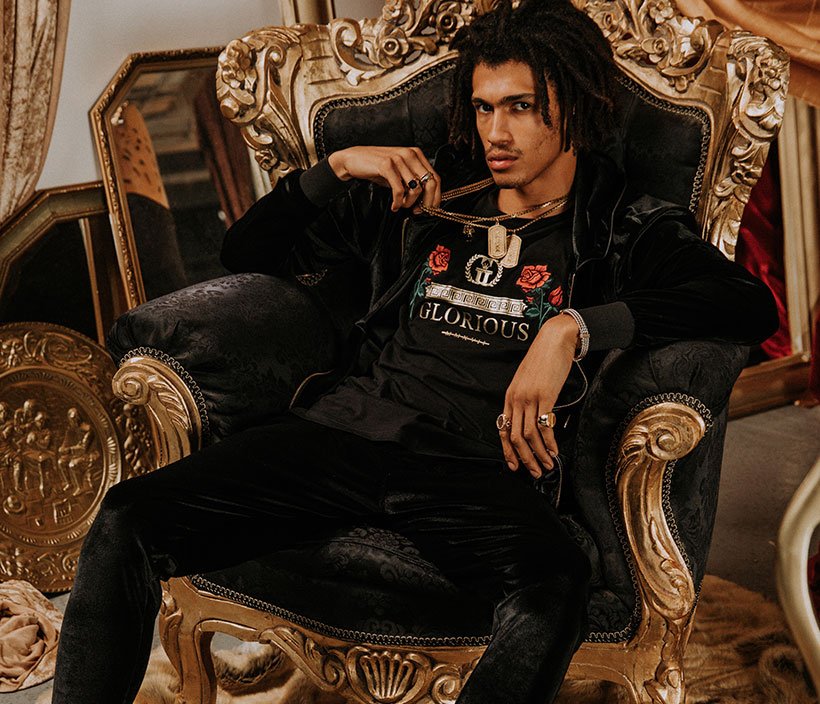 As times have changed, the garment has evolved from something purely practical to an expressive part of every man's (and women's) wardrobe, ingrained in popular culture in a way only
jeans
can contest.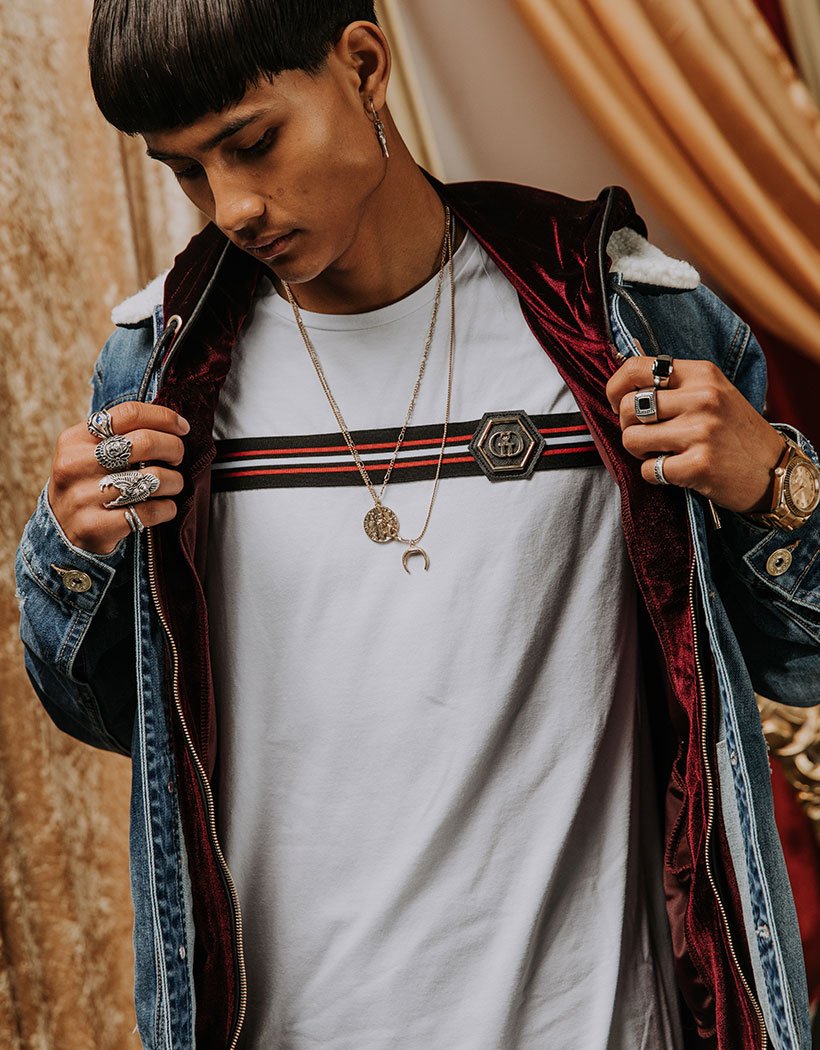 The Glorious Gangsta AW17 collection uses the t-shirt as a canvas to express the wider AW season, using fabrics, fits and prints to showcase the thematic backbone of the collection.
The Lyron Velour T-Shirt updates the classic logo tee with luxe fabric – adding texture and élan to off duty outfits and statement looks.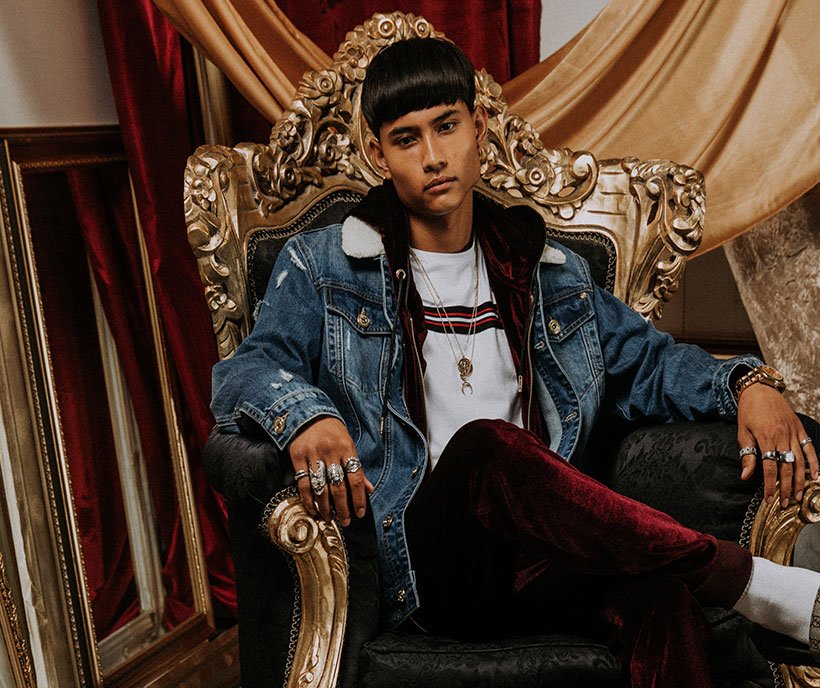 Taping across the chest of the Ashford T-Shirt is a nod to taped denim styles that have been getting a lot of attention this season, with the Mamba foil and rose t-shirt an expression of the natural world seen across the other signature pieces of the collection.
Explore the full AW17 T-Shirt collection
here
.